Thinking about international courier services? Think UBT International.
UBT International is an India-based courier service provider that specialises in international parcel services and hassle-free deliveries. UBT International functions in all cities of India and delivers to more than 200 countries.
UBT Express has partnered with FedEx who have hubs in all over India, including Hyderabad, Delhi, Bangalore, Chennai, Pune, Mumbai, Gurgaon, Ghaziabad, Noida and Kolkata. We have international courier services all over India. Locate us.
The company offers free pickups and security solutions to its clients as well. The company is taking the world of logistics in India to a whole other level by integrating the best of technology with the best of minds. Run by a team of motivated professionals, UBT International promises great quality every time.
Fancy words and big talk won't do justice to the quality of work that the company has delivered to its clients for the past years. UBT International offers premium solutions at the most affordable of prices and completes its deliveries within the time frames. With an enormous network of premium delivery partners such as DHL, FedEx, UPS, TNT, and Aramex, the aforementioned outfit is one of the best international courier services in India. You'll find some of those reputed delivery partners on the list too. Without further ado, let us jump to some of the best international courier services in India:
FedEx Courier Service

We have all heard of this logistics giant. One of the fastest and most reliable international courier services out there, FedEx has been functioning at the top since 1971. As per 2018, the company generated a revenue of 65.450 billion USD. The company breathes by its current tagline: "We live to deliver" and stands true to it, making it a fast and trustworthy option to ship items abroad.
DHL Courier Service

Another veteran of the industry, this German outfit has gained accolades for being one of the best international courier services in the world. Fast, affordable, and reliable; DHL is more than satisfactory in all three. DHL also sponsors one of best football clubs in the world, Manchester United. The company has been active in marketing campaigns that highlight its well-earned reputation of being one the best.
Aramex Courier Service

This Dubai-based logistics group has been live since 1982. By 1987, Aramex had roped in FedEx as one of their clients, making it a perfect launching pad for the successful years to come. Aramex offers the 'Export Express' package that makes it easier for sellers and eCommerce owners to ship their products abroad. Aramex delivers to more than 220 countries, ensuring that your business reaches even the remotest locations possible.
DTDC Courier Service

DTDC Express Limited is an Indian company that handles more than 12 million shipments every month. Being an Indian company, DTDC has built quite a large client base in the country and rightly so. The quality of service is good and packages reach their destination within the allotted deadlines. If you are going for a local provider, choose DTDC, one of the fastest international courier services on this list.
Ecom Express Courier Service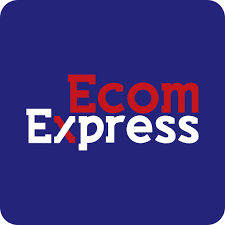 The company offers end-to-end international trade packages to its clients. Ecom Express has a huge network of delivery partners. These delivery partners ensure that international-bound packages are delivered quickly and safely. Not only this, the company also has a nice tracking system for your packages. All in all, Ecom Express can prove to be a convenient and affordable alternative for your international courier needs.
E Com Shipping Solutions Pvt. Ltd.
If you are an international trader who is looking for a reliable delivery partner that is in for the long haul, search no more. The tagline, 'You sell, we ship', says it all. The company is a dedicated enterprise that ensures that your shipping runs smoothly and hassle-free. Affordable packages, quick delivery, tracking systems, and great mitigation plans; E Com Shipping Solutions has it all!
Check E Com Shipping Courier Charges
TNT Courier

A subsidiary of FedEx, TNT is an international courier service provider that guarantees a great quality of service. Headquarter-ed in the Netherlands, TNT makes international shipping for businesses, easy and quick. They also provide personalised rates to clients who often use their services. TNT is a great option for businesses in India, especially for those who ship products to Australia, USA, Canada, Germany, Italy, Singapore, and of course, the Netherlands.
Delhivery Courier Service

Delhivery is a well-known name in India. The company offers great service to its clients. You can choose Delhivery for shipping products abroad or simply avail their services for a one-time transaction such as sending a gift to your relative. Delhivery is a cheap and fast option and is one of the top international courier service providers in India.
Check Delhivery Courier Charges
Blue Dart Courier Service

Based in Chennai, Bluedart is another local Indian company that most people know. Famous for its great quality of service, Bluedart promises quick and guaranteed delivery in India and abroad. Bluedart is more than a slightly expensive alternative to the Indian Postal Services that you choose when you are in a rush; the company is great for handling logistics for a small to medium sized enterprise. The company delivers to about 220 countries and has access to various delivery channels ensuring that the best possible option is chosen to deliver your package.
Check Blue Dart Courier Charges
UBT Express is a wholesale courier and cargo consolidator having the best courier rates in the industry with highest quality service offerings in the industry. Free to drop an email at sales@ubtpro.com to know the charges instantly.
Feel free to call us at +91-9650754902 or +91-9717250620.